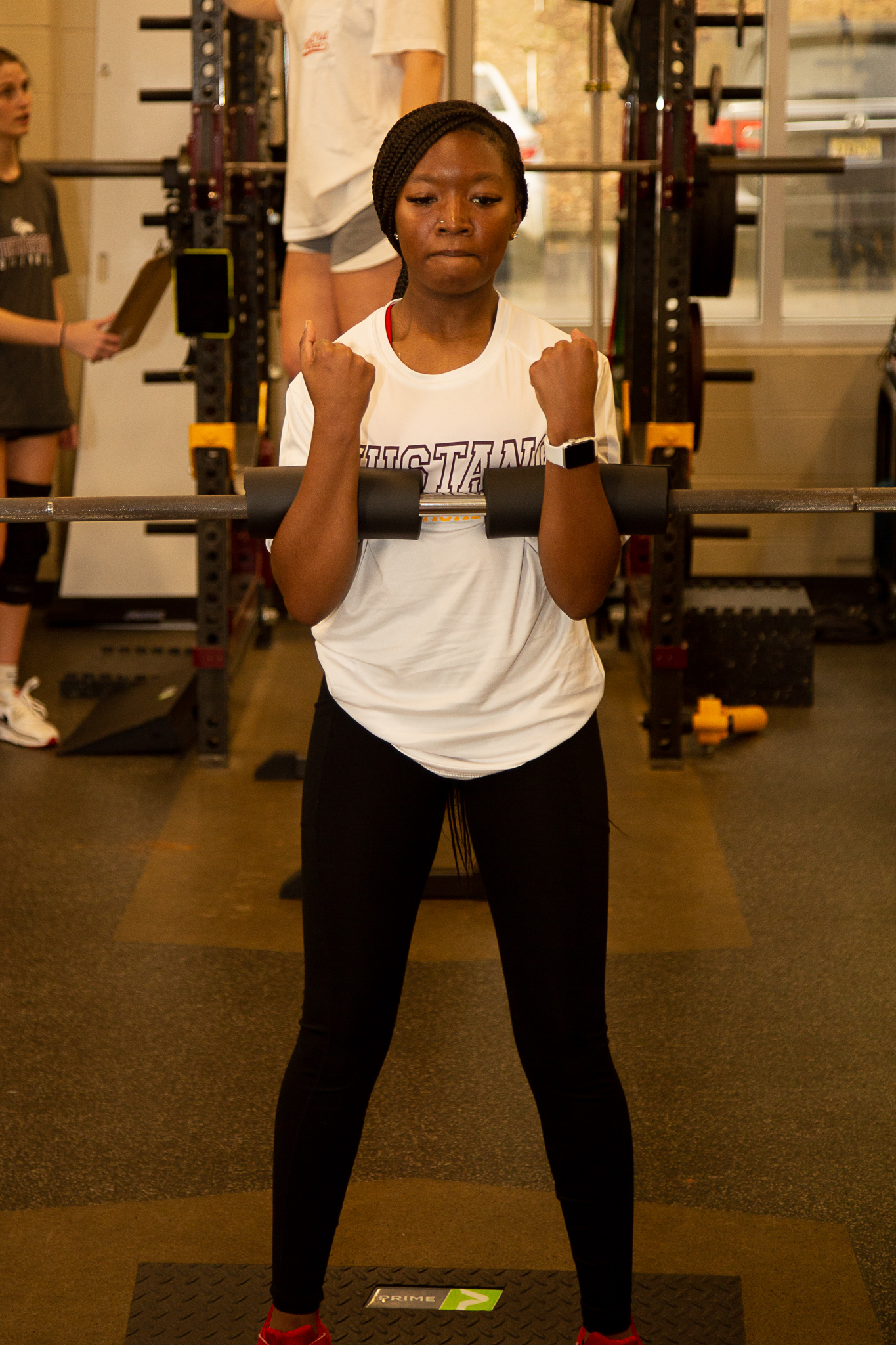 ​Madison Academy students in grades 7-12 are trained in the latest techniques of sports performance, health, and physical education during the school day. Mustang athletic teams also use the Human Performance Center for year-round strength and conditioning training.

Inside the Mustang Performance Center sits the Madison Academy Weight Room staffed by a Strength and Conditioning Coach who is certified by the National Strength and Conditioning Association as well as the Collegiate Strength and Conditioning Coaches Association.
The weight room consists of 12 premium Sorinex power racks that include a large variety of training options for all of our students' needs.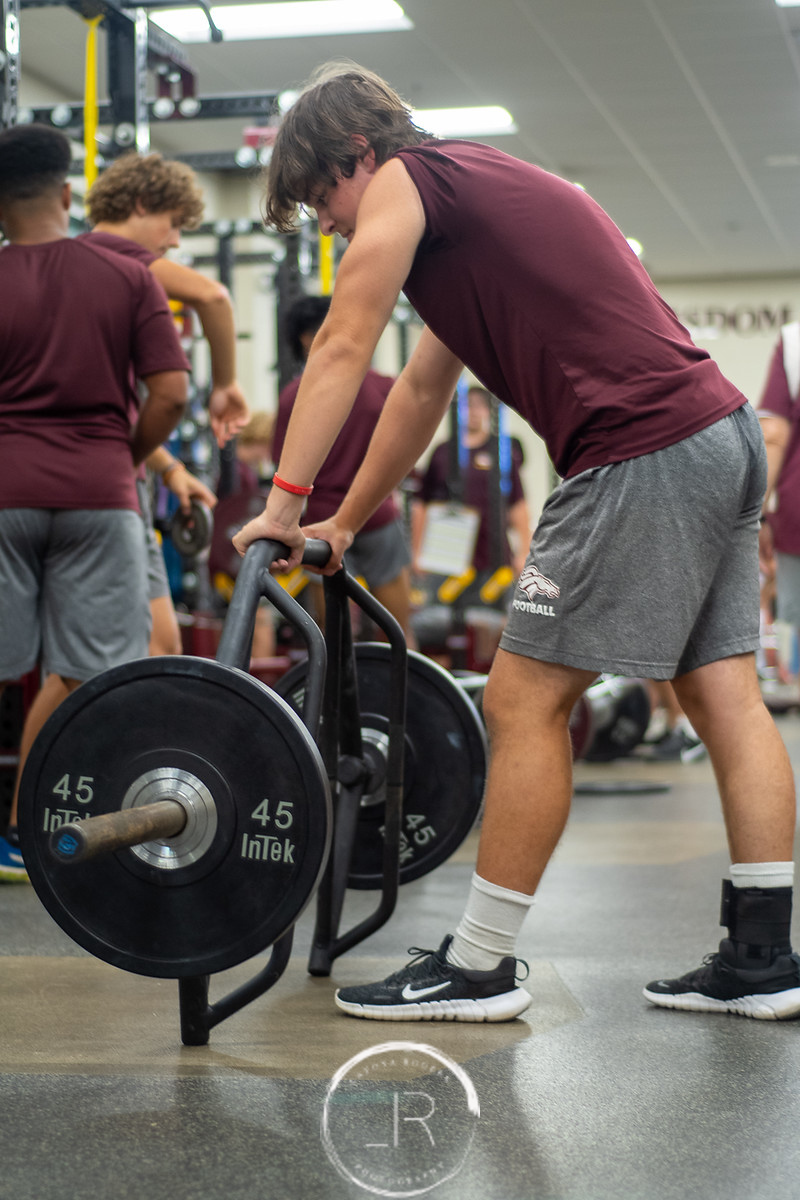 The facility includes top of the line PLAE strength and conditioning flooring, a 30-yard synthetic turf track, three50" LCD flatscreen TVs, one 90" LCD flatscreen TV, and a premium sound system. The weight room also contains a strength and conditioning office housing all of the staff's technology alongside a nutrition station for refueling after workouts.
The space also includes a staffed Sports Medicine training room, and sits adjacent to the Mustang Performance Gym and Auditorium.

Coach Cody Hughes, Director of Human Performance and Head Strength Coach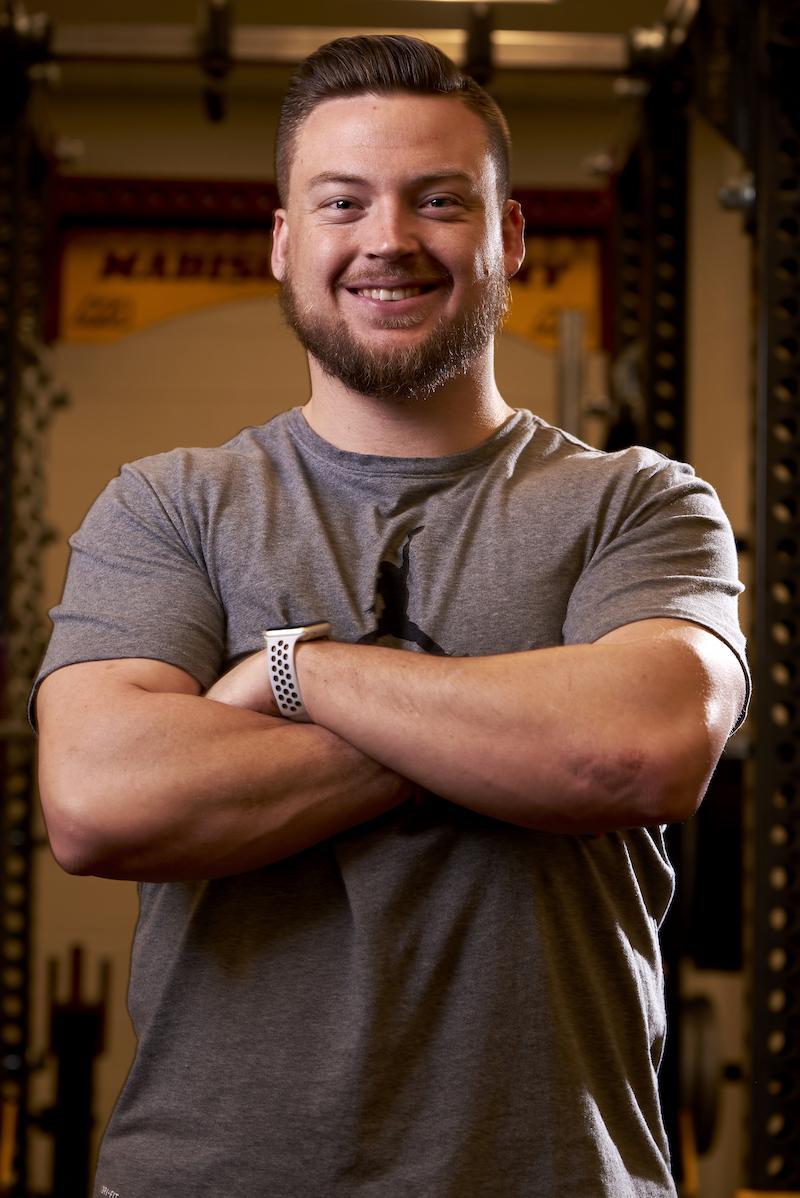 Coach Hughes has been at MA since 2018 serving all of our students in physical education and sports performance training and preparation.
Prior to MA, Hughes spent time as a college strength and conditioning coach at every level of collegiate athletics.
D1 FBS: Mississippi State University (2016)
D2: University of West Alabama (2016-2017)
D1 FCS: McNeese State University (2017-2018)

Hughes was a collegiate athlete and three-year starting pitcher for the University of Montevallo, a Division II institution 30 miles south of Birmingham, Alabama. Hughes graduated with a bachelor of science degree in Kinesiology and Biomechanics, and also holds a master's degree in Physical Education from the University of West Alabama. Hughes is certified by the CSCCa (SCCC), NSCA (CSCS), and FMS (Level 1).