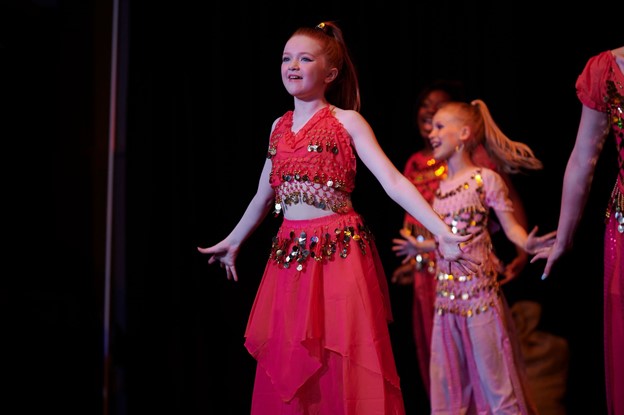 Drama classes start in the sixth grade as an introductory journey into the world of theatre. Students participate in various theatrical opportunities through the use of creative dramatics. Each unit covered in drama contains an in-class performance. This introduction to drama gives students the necessary skills to become a budding actor/actress, and develops life skills that will be utilized in the world outside of the drama room!
Students can continue drama in seventh and eighth grade. A full year of drama is offered to students who are interested in developing intermediate skills in theatre, working toward being seasoned performers. The focus is on introductory work in creativity, voice, movement, and characterization; as well as an introduction to styles of performance, auditioning, multi-media Reader's Theatre, improvisation, theatre production, and directing. The classes evaluate material that includes published and original scripts, as well as unscripted improvisational performances. A culminating project developed by the students in the class ends the year.
Madison Academy Theatre Tech Team
Madison Academy Theatre Tech students get instruction in advanced light board programming skills, advanced sound system programming, and scenic design construction techniques. Students participate in using live performance technology, learn venue management skills and assume leadership roles in technical theatre positions running school performances, weekly chapel gatherings, and a variety of school events that occur in the Madison Academy Performance Center. An emphasis is placed on theatre management, advanced theatre technology, and hands-on film production experience. Tech students can compete and earn scholarships at ACT's Walter Trumbauer Festival in individual tech events and studio one-act.