Madison Academy is a private school within the city limits of Huntsville, Alabama but has students from across North Alabama and southern Tennessee. From the beginning, our goal is to provide a nurturing Christian environment for our students. Our prayer is we have matured over our 60+ year history, growing in our ability to prepare students academically and spiritually for lives of service.
As a leader in rocketry and space exploration since the 1950s, Huntsville has helped spawn the modern technology that is part of our everyday lives. We are the descendants of the men and women who accepted President Kennedy's challenge to put a man on the moon and bring him safely back to earth.
Our students will dream new dreams and face new challenges. They were immersed in technology from early childhood and need it to realize their full potential in the classroom. In many cases, our teachers are preparing students for careers that do not even exist today.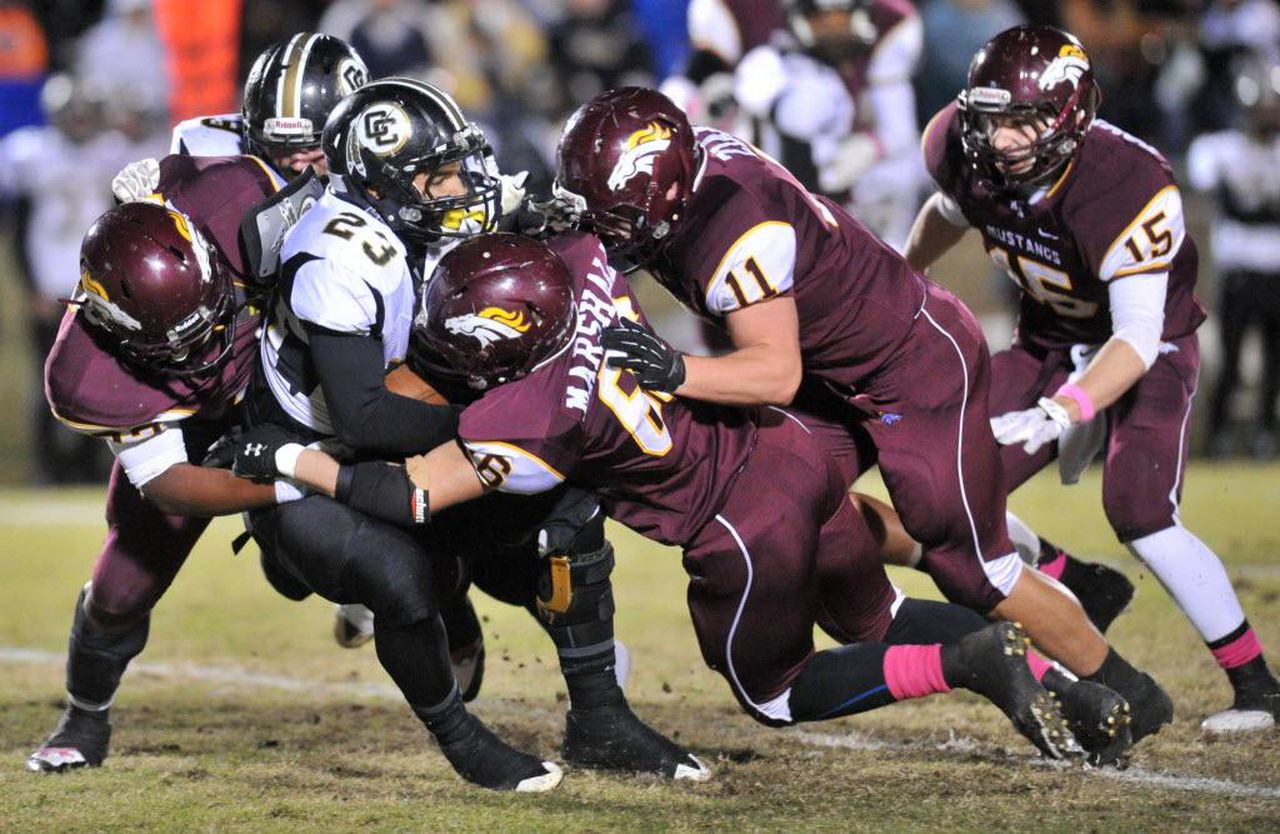 Madison Academy's reputation for athletic success is well known. We embrace that reputation because we want to excel in all we do. Madison Academy students are encouraged to discover their artistic gifts and bless audiences when showcasing their work.
Madison Academy alumni have excelled in medicine, law, and the political arena. They have filled pulpits, taken on the challenges of international missions, and become educators. They have showcased their talents in collegiate and professional athletics. They have established careers in the arts and performed on stages across the globe.
Our history motivates us to be better tomorrow than we were yesterday. We honor those who sacrificed to provide the school we enjoy today by striving for academic, athletic, spiritual, and social growth individually and as an institution of education.
Our History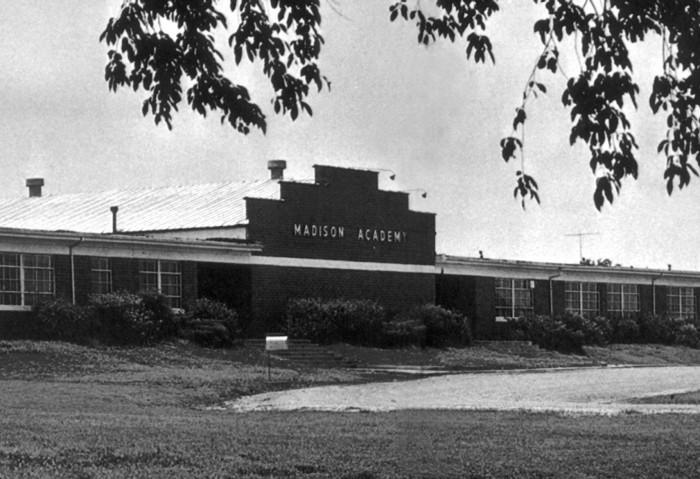 Madison Academy has a rich history dating back to 1955, when we opened in Huntsville, AL as Madison County Bible School.
The school opened for grades one through eleven with grade twelve being added the following year
The original campus was located at 301 Max Luther Drive in northern Huntsville, Alabama
In 1959, a kindergarten building was constructed in time for operation by September of that year
The name was changed to Madison Academy in 1960
A gymnasium was constructed in 1963, and the Mustangs began playing interscholastic basketball and football
A new elementary building was built in 1971
The enrollment of Madison Academy grew from 246 in 1955 to 573 in 1975, then declined to below 400 in the early 1980's
Madison Academy (grades 1-12) received accreditation by the Southern Association of Colleges and Schools in 1977
The five-year-old kindergarten was added to our accreditation credentials in 1987
The school moved to the 160-acre Ashburn Campus on Slaughter Road in January 1998
The campus was named in honor of the Cecil Ashburn family
Little Madison Academy construction was completed the summer of 2000, housing our pre-school, kindergarten and first grade
The addition of the Performance Center was completed in 2017, providing additional classrooms, as well as an upgraded area for Chapel and the Performing Arts. The addition also included a state of the art Strength and Conditioning facility.
A new track facility was completed in 2018