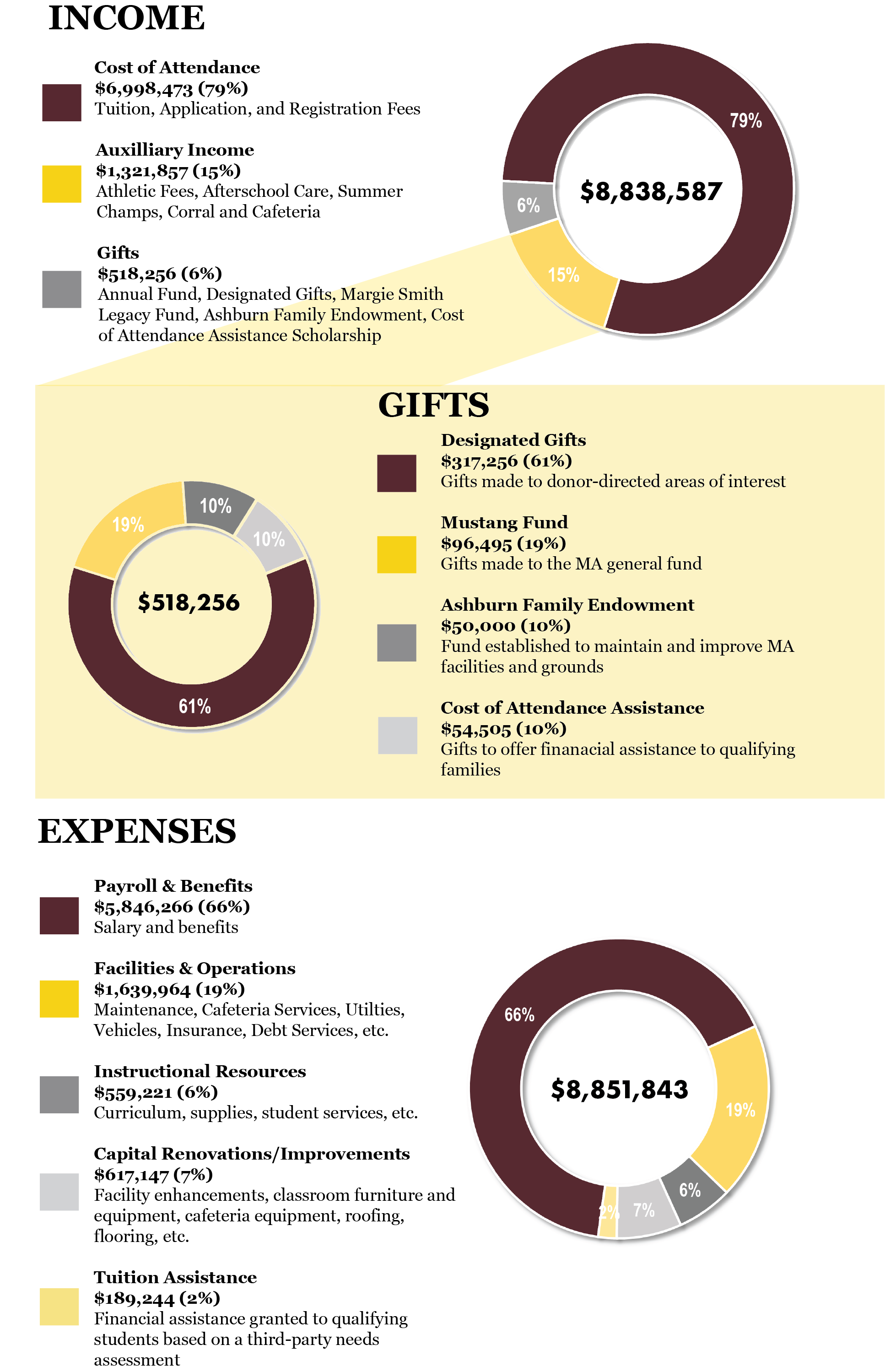 As an academic institution, we understand that in order to form a solid partnership with our families there must be a great level of trust. We believe the best way to build trust is by communicating well and being as transparent as possible about the decisions we make and the outcomes of those decisions.
Income
Three quarters of our income comes from our tuition and fees. Furthermore, even in the midst of a global pandemic, we were blessed to receive almost $300,000 in gifts during our 2020-2021 school year.
Expenses
Our greatest asset and priority of spending is our faculty and staff. This is an area we continue to improve to enable us to hire, retain, and recruit the highest qualified instructors to educate your children.