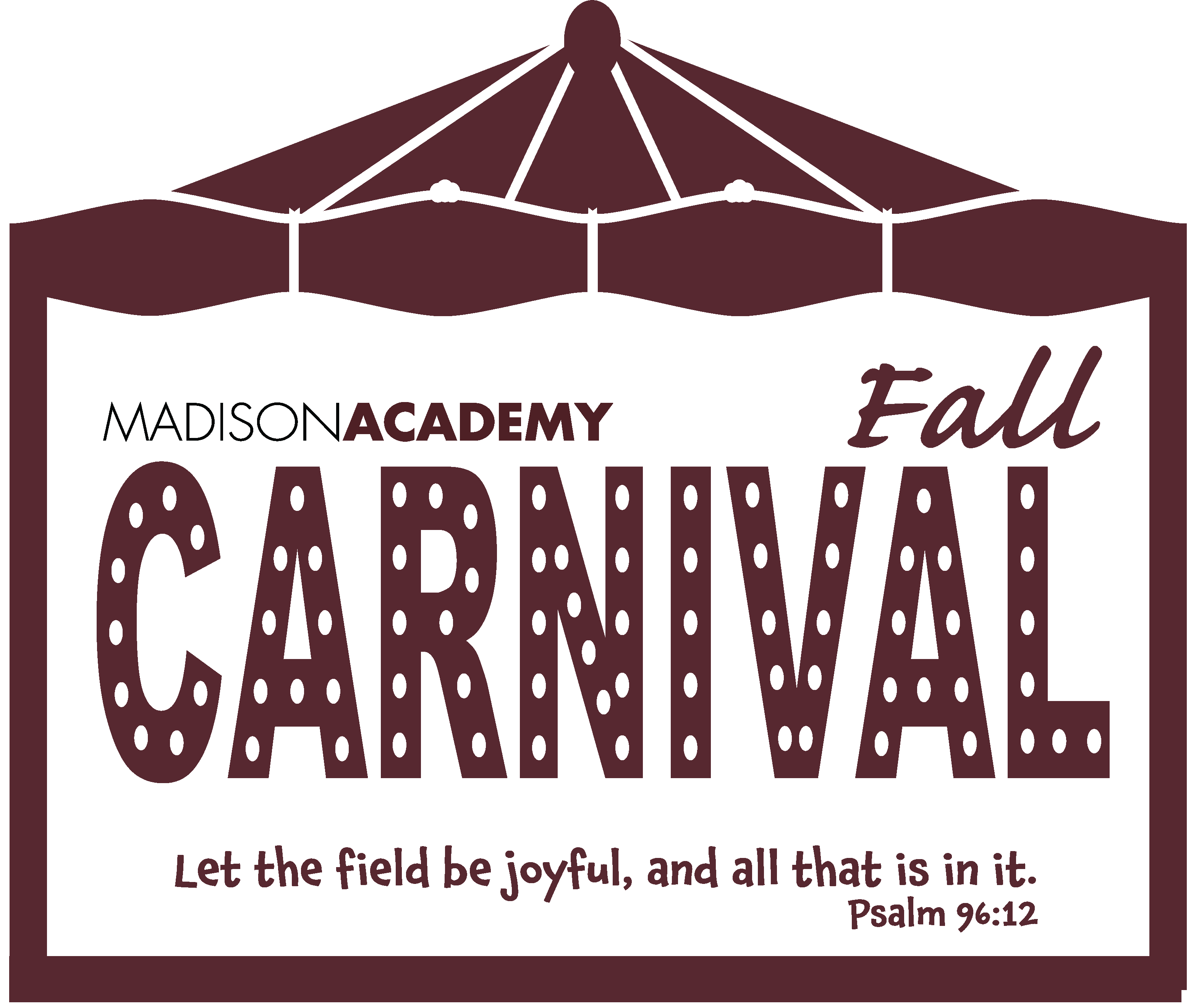 Our Fall Carnival will be bigger and better than ever with food trucks, vendor booths, rides, bounce houses, obstacle courses, games and prizes for kids of all ages.
We will have vendors selling clothing, personal protection equipment, beauty products, marketplace items, and more!

VENDOR BOOTH INFORMATION
HOURS: 11:00 a.m. to 3:00 p.m.
Saturday, October 15, 2022
Setup can begin at 8:00 a.m.
Booths must be set up and ready for business by 11:00 a.m.

SPACES: All booths will be approximately 12' x 12'. If you cannot get into one space, we suggest that you consider two spaces.
DISPLAYS: You must supply your own tent, tables, chairs, covers, etc. The coordinator holds the right to have any item or exhibit removed which is determined to be in bad taste. Electricity will not be available. If you need electricity, you may bring a generator.
PETS: No pets allowed.
Vendors selling "like items" will be limited to two vendors. The priority will be given to those vendors who return their application and pay their vendor fee first.
FEES: Return the form below with an entry fee of $50.00, Checks should be made payable to MA Parents' Association. Mail to Madison Academy, Attn: Parents' Association, 325 Slaughter Road, Madison, AL 35758. We can also accept VISA, MC, and American Express through Square.
THE CARNIVAL IS OUTDOORS AND WILL BE HELD RAIN OR SHINE. FEES ARE NON-REFUNDABLE!!!

SPONSORSHIP INFORMATION
Cash Sponsorships:
Sponsorships are available for various inflatables and games. Each inflatable and game will have a corporate sponsor as will the prize table, ticket booth, and volunteer check-in. Your signs, banners, and logos will be very visible, and your help is a vital part of the success of this fun event. More information on Cash Sponsorship levels is available below.
In-Kind Sponsorships:
Some of the material needs of the Carnival are being met through product and/or service donations from local companies. If you have a service or product that would be helpful, we want to discuss an In-Kind donation with you. While many of the games and rides are limited to those who partner with us in a Cash Sponsorship, we offer visibility and benefits for our In-Kind sponsors, also. We need businesses who desire to partner with us to provide:
Media, Advertising, and Promotions:
Online advertising, public relations, and/or publicity services for the event, radio, television, magazine, internet, and newspaper

CASH SPONSORSHIP LEVELS
PREMIER $2,500 (1 available)
Sponsor name and logo to be placed on signage at the Carnival Entrance
Digital Ad provided by corporation will run on Madison Academy's JumboTron during home Varsity soccer games
Highlighted on LAMA Social Media prior to event with link to your website
10 free Carnival wristbands ($200 value)
5 parking passes ($50 value)
Gold (Ride Sponsor) $1,000
Sponsor name and logo to be placed on signage at the Ride Entrance
Highlighted on LAMA Social Media prior to event
5 free Carnival wristbands ($100 value)
2 parking passes ($20 value)
Silver (Inflatable Sponsor) $500
Corporate logo on a sign at the inflatable
Highlighted on LAMA Social Media prior to event
2 free Carnival wristbands
1 parking pass
Maroon (Game Sponsor) $250
Highlighted on the Parents' Association Social Media prior to event
Name on sponsorship sign at the event
Please mail all checks (payable to the Parents' Association) to:
Madison Academy
Attn: MA Carnival
325 Slaughter Road
Madison, AL 35758
All sponsorships are tax deductible.